EGInA Srl – from 20 March to 4 April 2022 hosted 16 students, and 4 teachers, at 1st Epal of Trikala (Greece) for the "Web Marketing" course in Italy, together with cultural visits organised (both Umbria and Tuscany).
The mission of the "Web Marketing" KA1 VET course was based on the idea to transfer the main skills and bits of knowledge, referred to the latest news in the field of Marketing and Web Design, but also to implement students' experiences in a foreign country.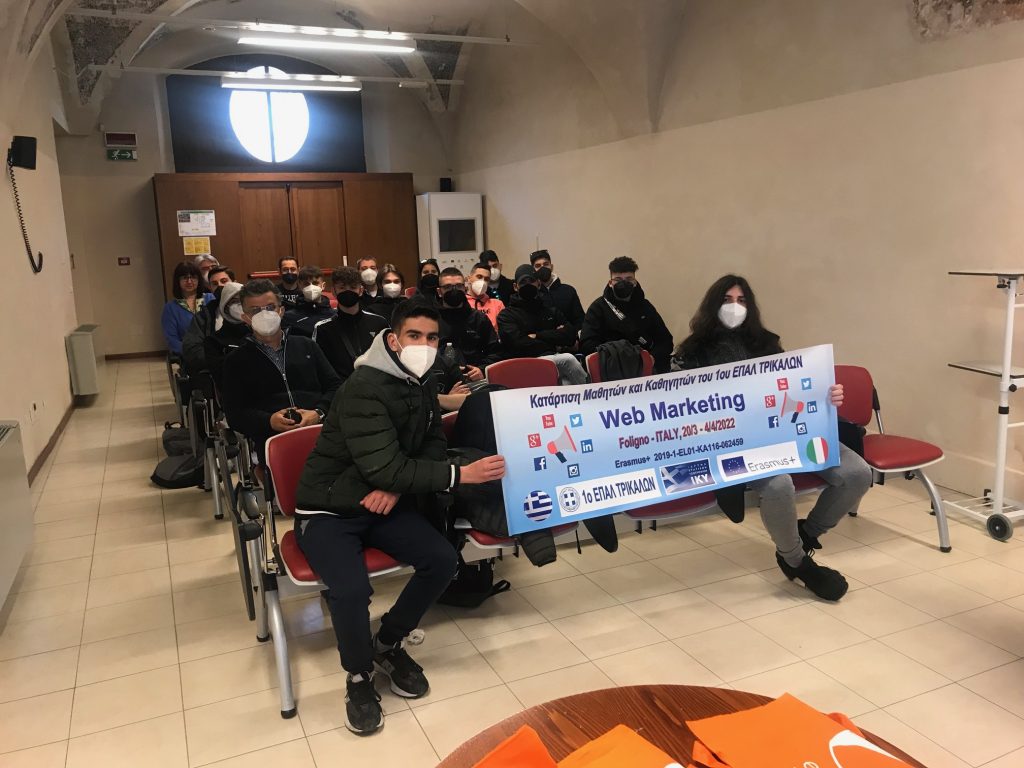 The company, with its experts, organized the following activities:
12 hours focused on "Introduction to web design: basics of CCS and WordPress", "How to build a landing page /home – How to promote your Blog Posts using Social" and "How to Build a Website – Search Engine Optimization (SEO)"; 
8 hours focused on "Introduction to web marketing: principles and benefits" and "Online marketing – tools and group work activities";
Technical Visit to the Technical Technological Institute "Leonardo da Vinci" (Foligno) and the "Italian Design Institute" (Perugia);
Cultural Visits at Foligno, Assisi, Perugia, Siena (Tuscany) and Rome.
At the end of the course, all participants received the Certificates of Attendance.