Museater and Augmented Cultural Heritage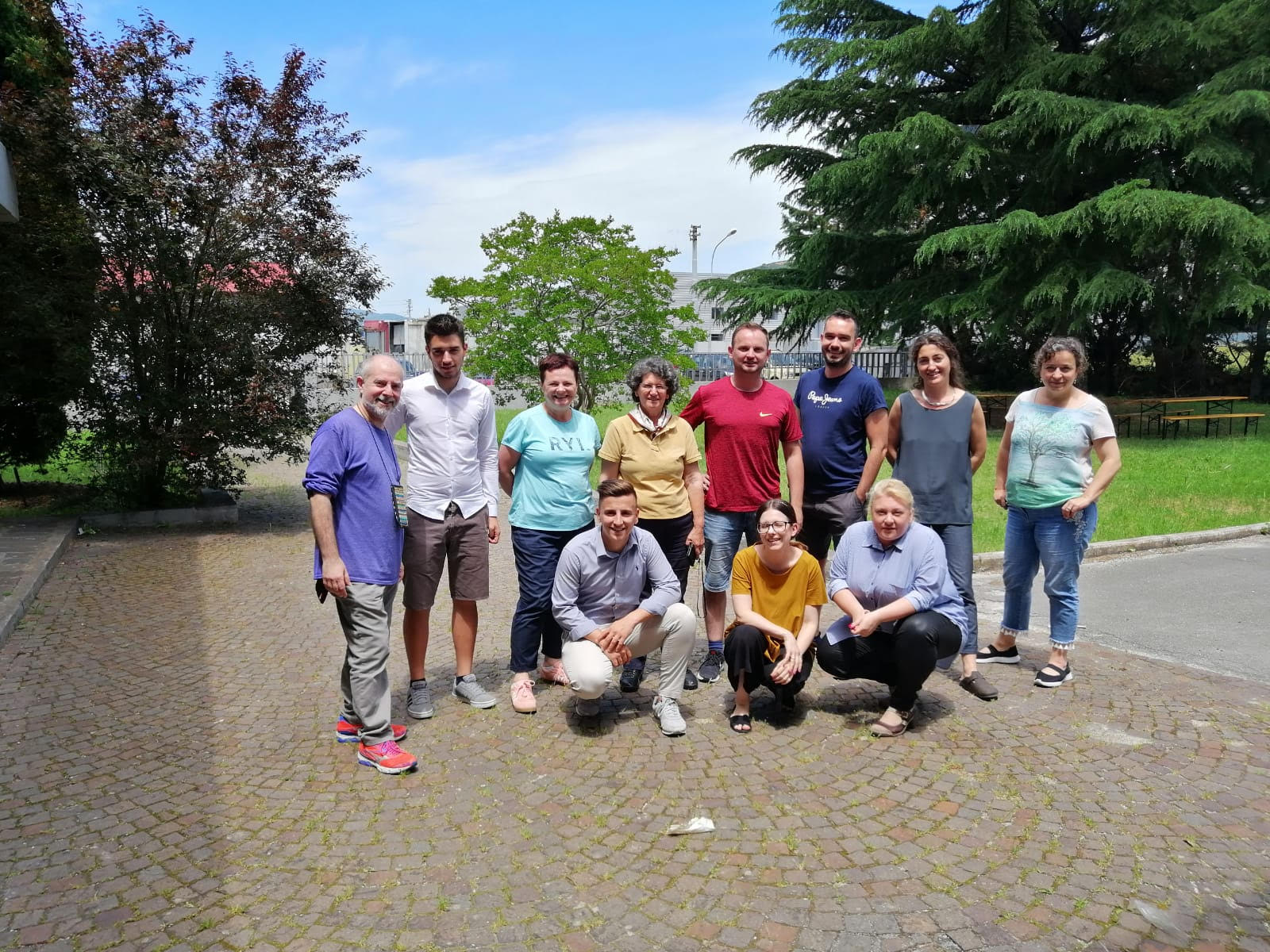 EGInA is hosting a group of young students and Staff of European Organisations from Spain (COLECTIC), Poland (Regionalny Instytut Kultury w Katowicach), Bulgaria (ECOMISSION 21), Greece (1ST SECOND CHANCE SCHOOL OF TRIKALA).
The course aims to provide the theoretical expertise, operating methods and innovative design tools for digital enhancement of heritage, as well as events of art and tangible and intangible culture.
The training activities aim at supporting participants to acquire digital competence, with a special focus on digital transformation and AR/VR.
The course consisted of two parts:
a basic introduction to key concepts, tested models and effective digital tools to improve learning experience in culture and art;
a project-based hands-on advanced workshop, focused on staging an augmented-reality-powered cultural heritage experience.
TESTIMONIALS
AR & VR FOR THE EDUCATION AT CULTURAL HERITAGE
The Course is addressed to those interested in developing engaging, immersive edutainment experiences on art and culture for young people and adults in education or cultural tourism, exploiting methods and technologies of "Full Reality Continuum", including augmented and virtual reality.