During the week of December 12-16, 2022, took place in Foligno a course on project writing in preparation for the Key Action 2 calls of the Erasmus+ programme. The 12 participants, from Belgium, Greece, Malta, and Italy, came from different backgrounds (education experts, university researchers, digital experts, social activists, and urban planning experts) but had in common a great desire to develop their own project, starting with ideas developed within their respective professional experience. Indeed, the course promoted by EGInA, allowed them to develop these ideas during hands-on workshop sessions, as well as provide detailed theoretical insights into the calls considered and design techniques.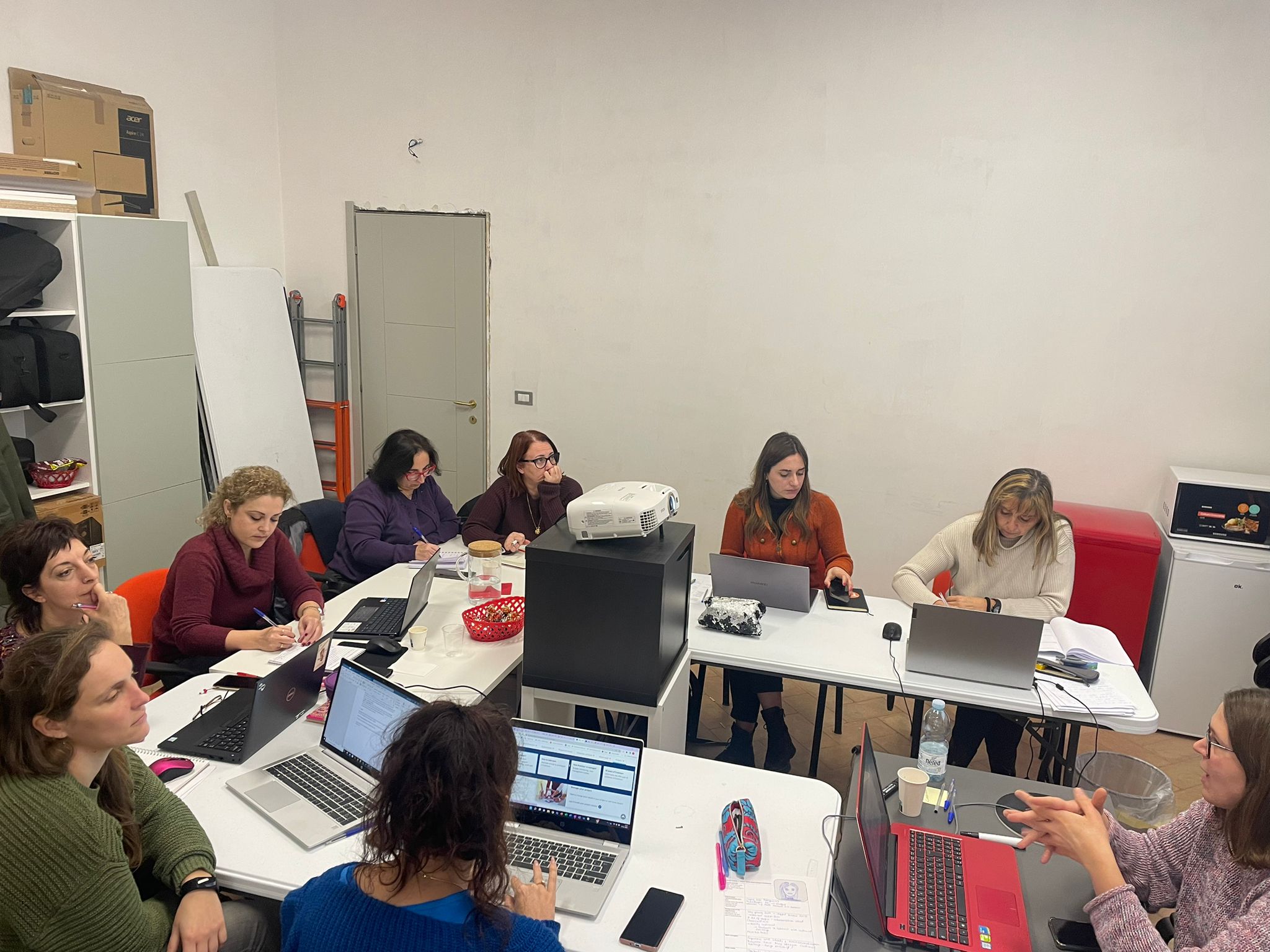 The course is structured in a blended format, in which there are two online introductory classes, a week of intensive face-to-face work that includes theoretical part and hands-on workshops on drafting real projects, and an additional online follow-up phase to evaluate and support project development.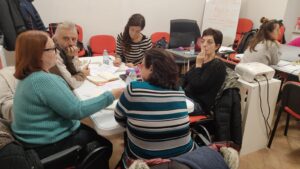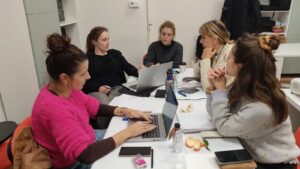 The topics covered by the course ranged from understanding the Erasmus+ programme, contextualized within the policies of the European Commission and sustainable development plans, to the attention in depth of the call prerequisites and effective writing techniques. The hands-on workshop sessions are designed to enable participants to engage with idea development at all stages of a project:
determining priorities;
identifying objectives;
identifying activities, results and outcomes.
The ideas that emerged from the participants, given the heterogeneity of the group, ranged across a number of topics, including: innovation in school and VET education with the introduction of student- centered methodologies; well-being at the workplace; creating farmer networks against climate change; combating gender-based violence; and using digital media for teaching STEAM.
During the course, participants were also able to enrich their overview in the area of Erasmus+ projects by
attending presentations of several projects carried out (or recently completed) by EGInA, including:
This allowed participants to see in practice how the objectives and outcomes described in the project design phase are translated into real partnership activities and results that can be scaled up internationally or locally. It also allowed direct interaction with experienced project managers from different sectors.
Course participants gave enthusiastic feedback on their achievements and improvement of personal skills
in project writing.