Mobility KA1 in the field of Vocational Education and Training in Italy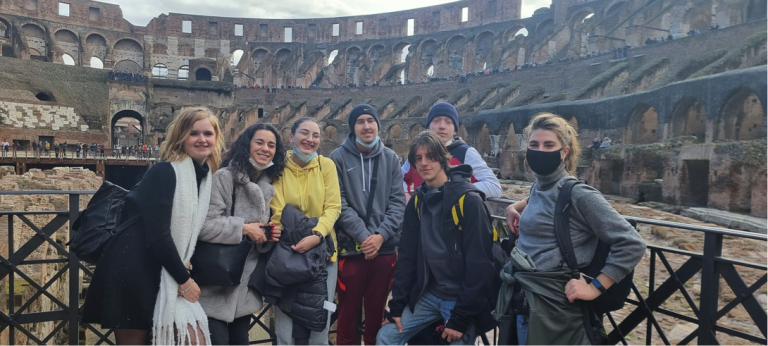 Thanks to the ENNE project, where Connectief and EGInA are partners. Last November, they were able to develop work placement activities for 10 Belgian students in Italy with the Erasdu mobility project. EGInA supported Connectief to research the best companies to host the learners.
The 10 students came from different sectors in the fields: "Care", "Administration", "Tourism", "HORECA" and "Automechanics" of GOTalent (Dendermonde), Petrus en Paulus (Oostende), ZAVO (Zaventem), Atheneum Brakel, Atheneum Mortsel and HTISA (Gent).
The experience lasted 15 days and each student was able to work in companies in the area of Foligno (Umbria). They all expressed a positive opinion and underlined the importance of gaining experience abroad to grow professionally and personally.
Thanks to the companies that hosted the 10 students:
OFFICINA PALMIOLI
RISTORANTE MENTELOCALE
CENTRO STUDI CITTA' DI FOLIGNO
COOPERATIVA SOCIALE LA LOCOMOTIVA
COOPERATIVA SOCIALE LA TENDA
OSTELLO PIERANTONI