SIMULATING A COOPERATIVE BUSINESS COMPANY, FROM SUSTAINABLE IDEAS TO RESPONSIBLE BUSINESSES
EUSCOOP!
EU Scoop! is a competition of cooperative business ideas for sustainable development, thanks to which, every year, the projects developed and presented by students are evaluated and awarded, guided by teachers who have participated in training on cooperative business.
METHODOLOGY
Students will be accompanied by external experts and their teachers in the various stages of development and design of a business idea, interacting with social innovators and using canvases set up to enhance the social impact of the business.
LEARNING OUTCOMES
WHY COOPERATIVE LEARNING
The role of the teacher is very important in cooperative learning. To have an effective cooperative learning group, teachers must know their students well. Grouping of students can be a difficult process and must be decided with care. Teachers must consider the different learning skills, cultural background, personalities, competences and gender when arranging cooperative groups.
Much time is devoted to prepare the lesson for cooperative learning.
However, teachers fade in the background and become a coach, facilitate, or and sometimes a spectator after the lesson is implemented. Teachers who set up a good cooperative lesson teach children to teach themselves and each other. Students learn from their peers and become less dependent on the teacher for help.
WITH THE IMPLEMENTATION OF THIS WORKSHOP
Teachers will:
Be able to select the most appropriate learning material to transfer cooperative business concepts to the learners;
Improve their teaching skills by promoting inclusive and generative learning approaches.
Students will:
Understand the basic elements of the cooperative business model;
Improve their ability to work in group, analyse and deconstruct a
complex concept, transfer their knowledge in a critical and
creative way.
PROGRAMME
Activities are structured per one or two weeks of intensive workshops, participants will achieve a consistent set of competences at the end of the each week. The workshops are offered all year long.
The groups of students who will present the best ideas will be invited to join the final international contest in Florence during the National Festival of Civil Economy.
MODULE 1 "DEVELOPING THE IDEA"
DAY 1
Welcome; presentation of objectives and agenda; meet the local stakeholders; introduction to the social cooperative business model.
DAY 2
What are our social needs? Analysis of the local needs and the identification of the
Sustainable Development Goal(s) that better matches with the identified topics and ideas.
DAY 3
Canvas NExT and the SDGs: how to use the Canva.
DAY 4
The students divided into groups elaborate their cooperative business ideas.
DAY 5
Teamworking is cool! The cooperative groups internally assign roles and responsibilities for the further implementation of their business ideas.
DAY 7
Module 1 only participants' departure. Free day for full course participants.
MODULE 2 "COOPERATIVE BUSINESS SIMULATION"
DAY 8
 Methods and tools to plan, conduct an evaluation an initial market research to evaluate the appreciation of the cooperative business idea from relevant target groups.
DAY 9
Design of the research tools for collecting feedback, disseminate them among relevant stakeholders and analyse the collected data in order to assess and revise the business idea.
DAY 10
Overview of financial aspects, fundraising opportunities and alternative economy models to be adopted for sustainable strategic planning.
DAY 11
Networking and partnerships: how to design a sustainability strategic plan.
DAY 12
Marketing and communication: design and elaboration of a communication and marketing strategy for the promotion of the ideas.
DAY 14
Participants departure.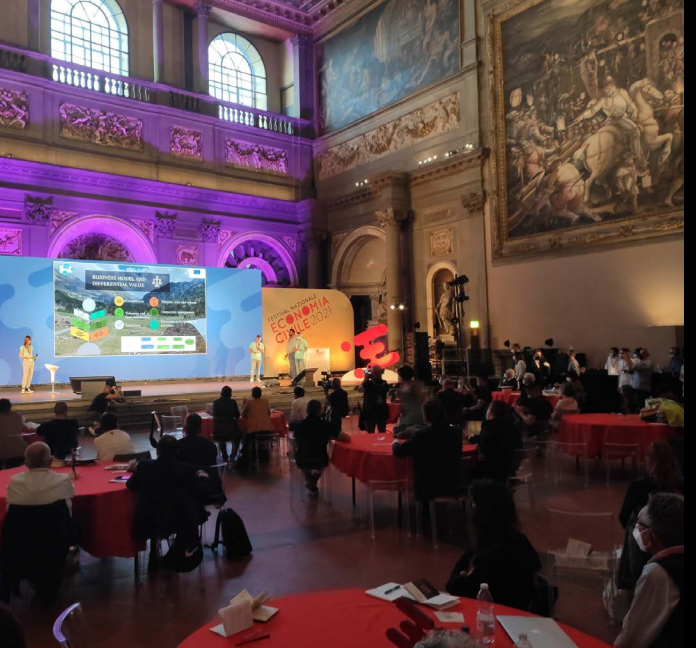 Venue
Resources