DEVELOP YOUR CREATIVE DIGITAL SKILLS AND CONTRIBUTE TO IMPLEMENTATION OF THE SUSTAINABLE DEVELOPMENT GOALS
SOCIAL HACKADEMY
The social hackademy is a service-learning initiative in which young people learn digital skills in order to co-design products and solutions useful for achieving social objectives with the collaboration of associations, organizations and informal groups of citizens operating in the field of at least one of the sustainable development goals of the UN Agenda 2030.
METHODOLOGY
Each student will be able to follow one of the workshops for the development of digital skills proposed by the Social Hackademy: Web Design, Graphic and Visual Design, Digital Video. All participants in the training courses will participate in the annual event organized for the co-creation of digital solutions to social challenges.
LEARNING OUTCOMES
LEARNING BY HACKING
Not didactics, but education of young people through the offer of a space where you can practice experiences that allow you to generate innovative ideas to be applied in everyday life, to finally invent new processes and expand our world.
CROWDHACKING
Creating addiction to connective creative thinking and disruptive innovation that allow the individual to elaborate generative visions of an unimaginable future before the advent of digital technologies.
CREATIVE DIGITAL SKILLS
Participants will learn how to contribute to the development of a creative digital project, by integrating web-based, visual and video contents in a creative way.
TEAMWORK
Each team is composed of "young hackers", a team manager and representative of the local civil society organizations that have proposed a solution to one of the challenges proposed by the social hackademy.
SUSTAINABLE DEVELOPMENT
All digital solutions developed during the hackathon will contribute to the achievement of at least one of the Sustainable Development Goals of the UN AGENDA 2030. The participants will have the chance to meet with experts and practitioners in social, cultural and environmental areas of cooperation.
PROGRAMME
All our courses are offered in a basic (6 days – 20 hours) or advanced edition (12 days – 40 hours).
DAY 1
Welcome, getting to know each other, introduction to social hacking and digital creativity.
DAY 2
Introduction to WordPress and digital content management.
DAY 3
Visual design and simple video animation strategies.
DAY 4
Introduction to the Social Hackathon challenges and division into groups. Students can decide if they want to join one of the team who will compete during the hackathon or if they will support the Media Coverage Team coordinated by EGInA staff
DAY 5
Experiencing the social hackathon by contributing the co-development of digital solutions for the challenges related to the Sustainable Development Goals.
DAY 6
How to pitch in front of a jury: the students will be guided in preparing an effective pitch to present their digital solution.
DAY 7
Awarding ceremony and departure of participants.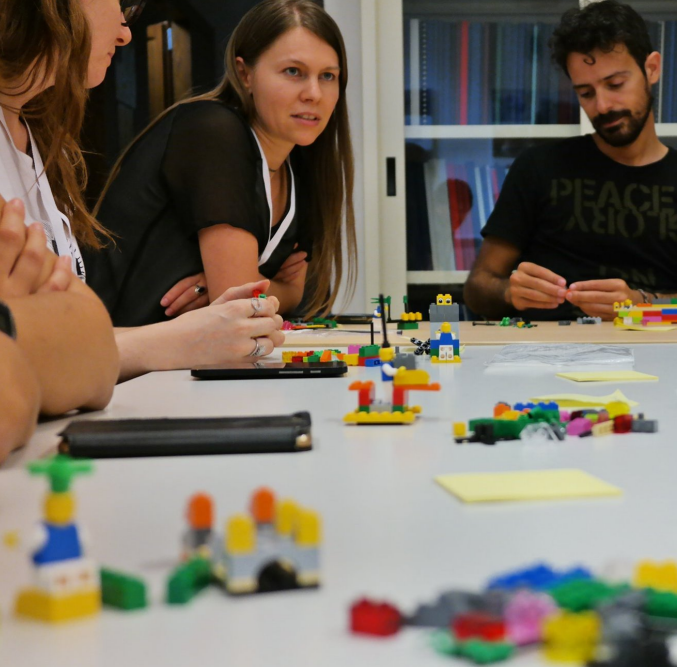 Venue
Resources
The #hackAD "Social Hackademy" project aims at fostering digital skills and competences of young people from disadvantaged background through the implementation of collaborative educational activities based on the Social Hackademy co-creation methodology.
#hackAD is based on the Social Hackathon Umbria (#SHU) methodology, a good practice being implemented in Italy.